Shop
Welcome to Chaco Rocks, Minerals and Crafts. We feature a wide variety of natural materials for all levels of collectors. Click on one of the specific categories to the left or below, or if you are looking for something specific, type it into the search bar. We also have more than 100 additional specimens on the ChacoRocks Etsy site.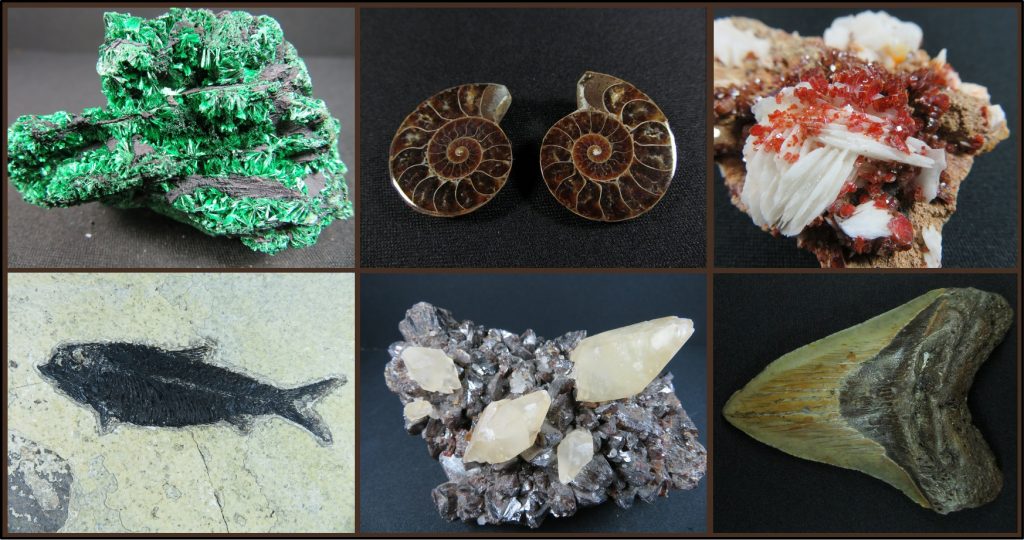 The Collection
Miniature mineral specimens – Quality specimens larger than thumbnail/toenail size, but nice for small displays
Small Cabinet Specimens – Up to 4 inches across (12 fit into a standard flat)
Cabinet Specimens – Generally between 4-6 inches across, hand sample size (6 fit into a standard flat)
Large Display Specimens – Anything larger than 6 inches across
Alaska Specimens – Collection of minerals found in Alaska
Fossils – Worldwide assortment of plant and animal fossils
Collections – Specially-selected and heavily discounted mineral collections
Crafts – Polished slabs, minerals on stands, crafts made from natural stones
Bargain Basement – Special clearance specimens of all sizes, 20-50% off regular show prices
We are currently set up only for USPS shipping to the US. Please use the contact page if you would like to purchase something and reside outside of the US. If you would like your item shipped using an express service such as UPS or FedEx, contact us and we can arrange shipping and send you an invoice via PayPal.
Local Delivery/Pickup
If you are in the Eagle River or Anchorage area and would prefer to use touchless pickup to get your specimen and not pay for shipping, please email and we can try to arrange that. For large specimens or for multiple items that may not fit in a USPS flat rate box, we can sometimes also arrange for local delivery; contact us directly for more information.